When it comes to outdoor structures for your animals, you want to make sure you're buying a product that will serve all your needs. It's important to select a structure that will last a long time, stand up to weather, and most importantly — keep your animal safe and dry.
Kauffman Lawn Furniture carries a variety of animal structures for at-home use. Below are our most popular types of animal structures and tips for what features to look for when shopping for each kind.
Horse Stalls
Comfortable, safe stall
Ample room for horse to stand and move
Sturdy place to tie your horse (located high enough that your horse cannot get his leg over the rope, but still reach food and water)
Windows for light and ventilation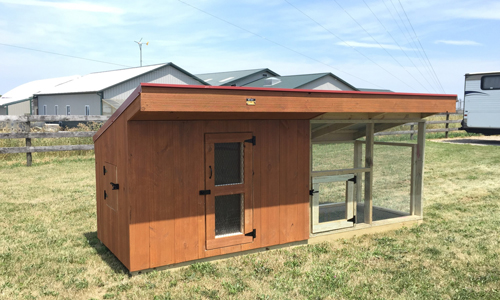 Chicken Coops
Ventilation
A proper perch, minimum one foot
Nesting Boxes - One for every three to four hens
Easy access for you to clean the coop
No gaps at seams
A sturdy structure that can withstand weather and wind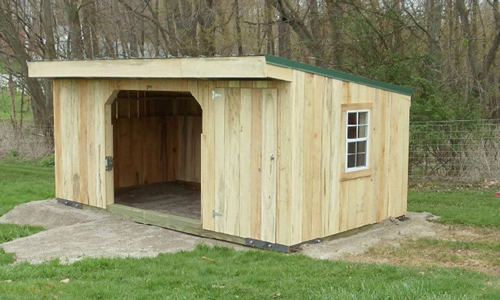 Goat Sheds
Space for food and water
Sturdy shelter to protect from weather
10-15 square feet per goat indoors for sleeping space
Livestock panels to divide the space into separate pens if needed
No matter what kind of shelter your are purchasing for your animal, be sure to check the quality of craftsmanship. Kauffman Lawn Furniture offers several high-quality animal structures that suit a variety of needs. Our structures are long-lasting, safe shelters for your livestock. Browse our options online here.